Art Sessions
$65 per 1 hour session.  $240 /4 sessions*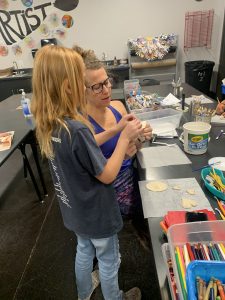 Art sessions with Jenny T. are fun, inspiring and individualized. Each student is guided gently with attainable challenges and fun new directions. Jenny works to support strengths and bring out new discoveries and abilities. Jenny always encourages the development of personal style and cultivating creative confidence and the sheer joy of making art without worrying about the outcome.
One-on-one sessions can be geared to therapeutic, healing work, self expression or more technique based work.  Sessions are held in Jenny T.'s studio. Sessions can sometimes be held in your home as long as there is a space to work, focus and concentrate. Jenny works with ages 6 to 110+.
Contact Jenny T. to book your Art Sessions.
*prices subject to change.